Braggin' Time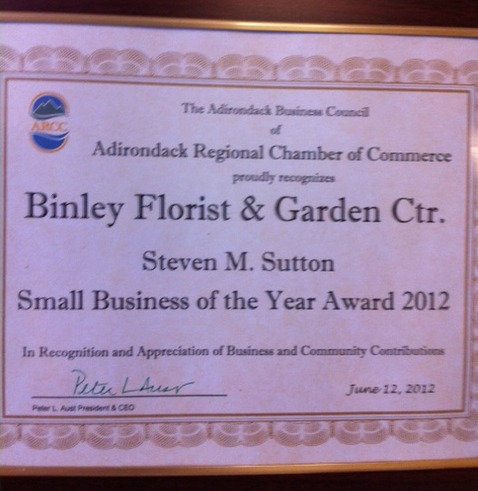 It's always busy around here in May and June, but this year was really special; we were chosen to receive two awards. In May the Post-Star's reader's "Best of the Region" survey named Binleys as the area's favorite florist and garden center.
The Adirondack Regional Chamber of Commerce in early June, awarded Binleys the "Steven Sutton Business of the Year". This was awarded based upon various criteria and judged by a committee of Chamber members.
I want to thank all who nominated and voted for Binleys and mostly to our staff, who enjoy what they do and belive in customer service.